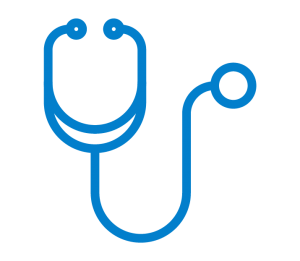 What We Do
More frequent deliveries, better service and easier inventory management.

What if you could keep fewer boxes of exam gloves on hand? You'd free up storage space, generate less waste and simplify inventory management. Working with FoodHandler® lets you do exactly that. That's because MedHandler® gloves are delivered by foodservice distributors; they make more frequent delivery runs, so you can run a more efficient operation.
Improving Patient Care
MedHandler® exam-grade gloves are designed to achieve the high-performance specifications required by medical industry professionals. They are available in four material options, including a new, proprietary nitrile formulation. MedHandler® exam-grade gloves are engineered for comfort to improve performance and minimize hand fatigue, all while protecting both the medical professional and the patient.
MedHandler® Health Values
All MedHandler® exam-grade gloves are 510k as a medical device, FDA approved and rate at or above 2.5 Accepted Quality Level (AQL).
Combined with good hand washing practices, exam-grade gloves bolster medical center best practices, acting is a key component in the prevention of hospital acquired infection
Exam-grade gloves are engineered to resist both punctures and tears, ensuring reliable, trusted protection for both the medical professional and the patient.
Get In Touch
To help us direct your comment or inquiry, fill out the short form.
Or, contact Customer Service at 1-800-338-4433.