MedHandler® Exam-Grade Gloves
Medical professionals need gloves that they can count on. And that's where we come in. With state-of-the-art technology that guarantees a quality product, a laser focus on meeting the needs of medical professionals and a strong, consultative distribution network, MedHandler® is your partner in protection. Watch the video to learn more about our product line.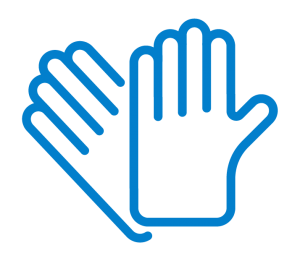 Engineered to take care of the hands that take care of others.
A lot of responsibilities rest in your healthcare professsionals hands. So they need medical exam gloves that can protect and perform all day. That's why MedHandler® gloves are designed to provide maximum flexibility, touch sensitivity and comfort.
Your Complete Exam Glove Solution
A comprehensive portfolio. Products designed for long-term care. And a great performance-to-value equation. MedHandler® gloves are not only a good fit for your healthcare team — they're a smart choice for your whole organization.
All MedHandler® exam-grade gloves are certified 510k as a medical device, FDA approved and rate or above 2.5 Accepted Quality Level (AQL).
Combined with good hand washing practices, exam-grade glove bolster medical center best practices, acting as a key component in the prevention of hospital acquired infections.
Exam-grade gloves are engineered to resist both punctures and tears, ensuring reliable, trusted protection for both the medical professional and the patient.
oneSAFE® Single-Glove Dispensing System
The oneSAFE® design makes it easy to grab only one glove at a time. Because the system allows users to tough the glove only at the cuff, the glove's palm and fingers will not come into contact with the user's bare hands. This new dispensing system provides the modularity and operational flexibility needed for long-term care and other operations.
Engineered to Exacting Medical Standards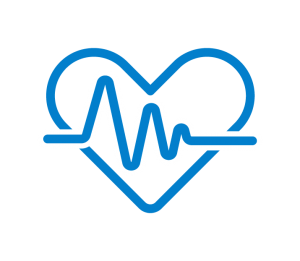 Medhandler® Glove Performance
Medhandler® exam-grade gloves are designed to achieve high-performance specifications required by medical industry professionals. Available in four material options including a new-and-improved Nitrile, Medhandler® exam-grade gloves are engineered to be comfortable so that performance is improved and fatigue minimized, all while protecting both the medical professional and the patient.
The Perfect Mix of Comfort,
Strength and Value.
We know the importance of a good fit — for your healthcare staff and your bottom line.That's why we've designed our MedHandler® glove line to offer a superior performance-to-cost ratio. So you have a choice that always feels right.
Get In Touch
To help us direct your comment or inquiry, fill out the short form.
Or, contact Customer Service at 1-800-338-4433.